Bo M e-scooter (2023) prototype review: a first for us
By Jack Groves | Car Magazine
► CAR tests Brit-designed Bo M e-scooter
► Claims class leading performance and handling
► Priced at £2249, available from November 2023
I can already hear the questions being telepathically thrown at me through your screen. Hello CAR reader – yes, this is an e-scooter. Yes, we are testing it on a website almost entirely dedicated to cars. Yes, they're legally a little iffy in the UK right now. But stay with me.
This isn't just any electric scooter. It's called the M, and it's from Bristol-based Bo. Bo was set up by a trio of people who cut their teeth in the automotive industry – Oscar Morgan and Harry Wills, who worked at Williams Advanced Engineering, and Luke Robus, a former designer for Jaguar Land Rover.
In fact, the M e-scooter is billed as 'an e-scooter for petrolheads.' Why? Because the Bo team have used automotive-based solutions to create an e-scooter that's designed to be safe, smooth and easy to live with. And, given the e-scooter's increasing prevalence across the US and Europe, it's about time we started paying attention to them.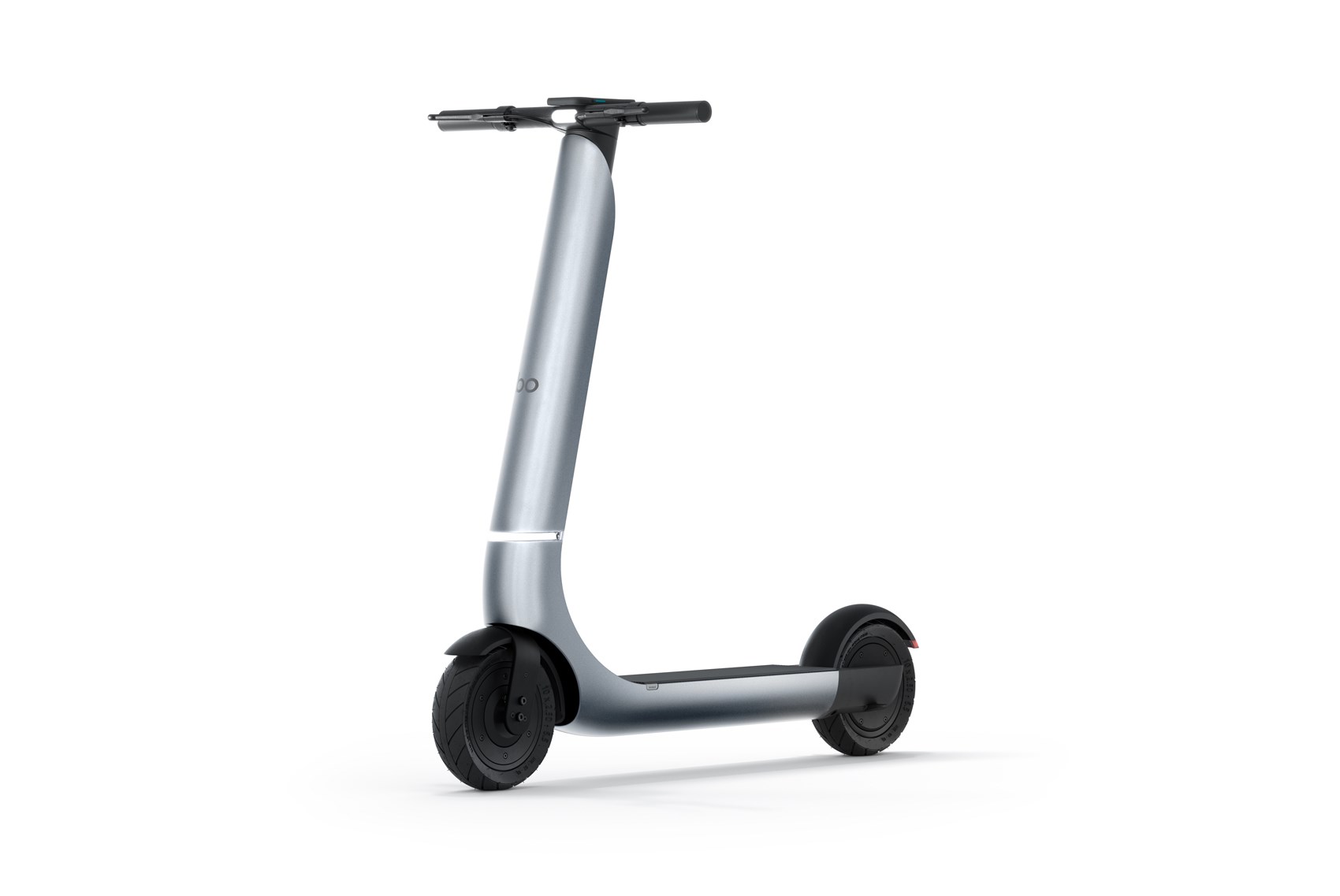 While we've tested prototype models of the M scooter, Bo already has reservations open for a full production run. The plan is to expand the range to three different power variants in future, with the prototype we've ridden on being the highest performance model.
What kind of performance figures are we talking?
Bo claims the M has 'class-leading' power, with a 1200W and 30Nm e-motor (that's 1.6bhp and 22lb ft in car speak) available to zip you off into the distance via a thumb-activated throttle on the right handlebar. After two years of development, the research has meant a scooter that provides low-power setting-off speeds, mid-range torque and controllability. Bo's roots in Bristol have meant the team have also been focused on making sure the M can tackle steep inclines without you needing to get off, too.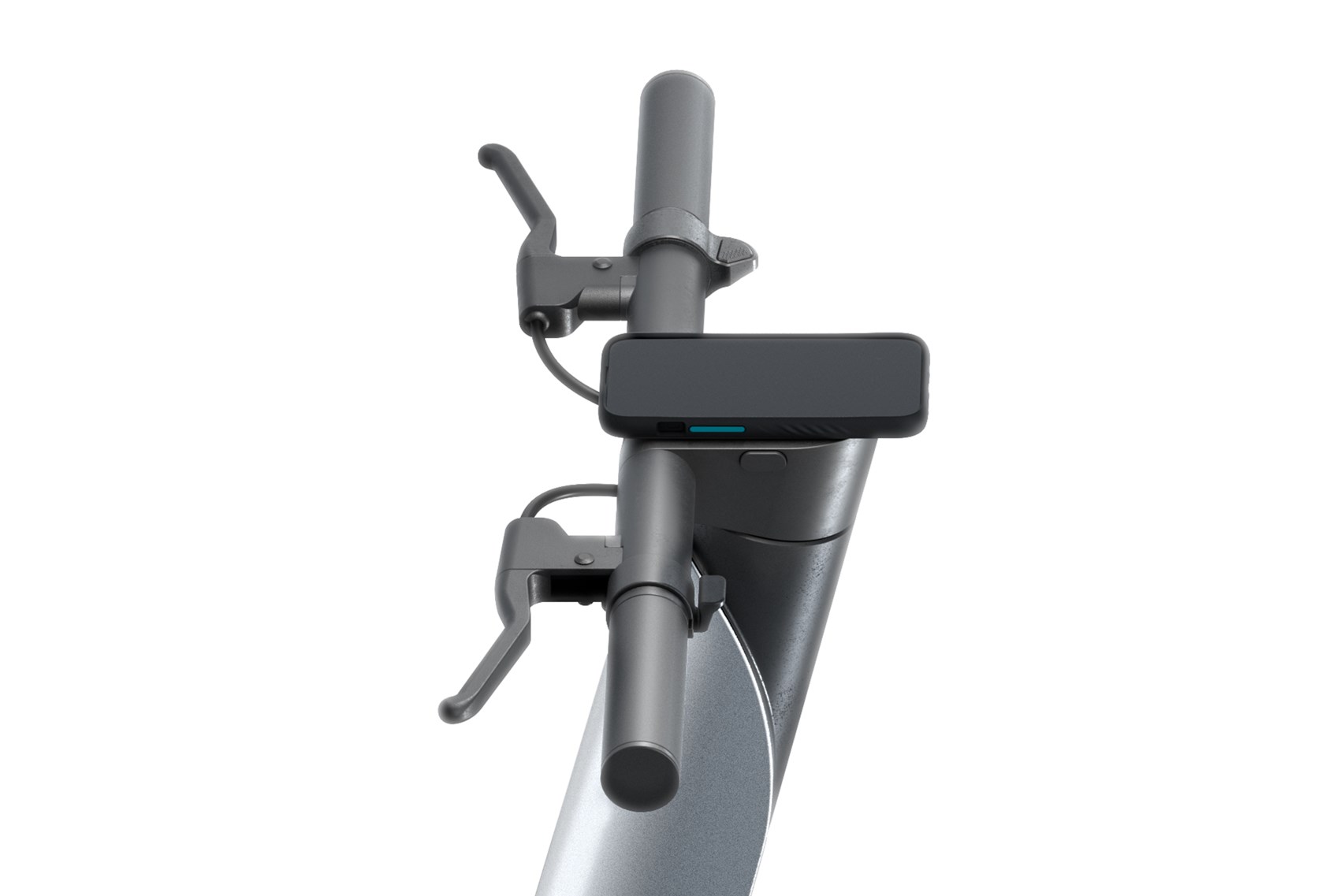 Under your feet is a 655W battery pack that Bo says can be charged via a regular three-pin plug to 80 per cent in less than three hours, and is capable of up to 31 miles on a single charge. And, as well as regular drum braking accessed via the right brake handle, Bo has also included regenerative braking to eke out some bonus efficiency and trickle-charge the battery on the move via the left handle.
What makes the Bo M e-scooter so clever, then?
It all starts with how the M e-scooter is constructed. It's a one-piece design crafted from aluminium and, without any wheels or handlebars, even looks like the base structure of a car's chassis from some angles if you pore over some of the M's nerdy technical imagery. The priority here is solid construction over outright portability – hence why it doesn't fold like some other e-scooters, as including a hinged folding point would weaken the structure. It also means other components like the steering can be separate from the chassis.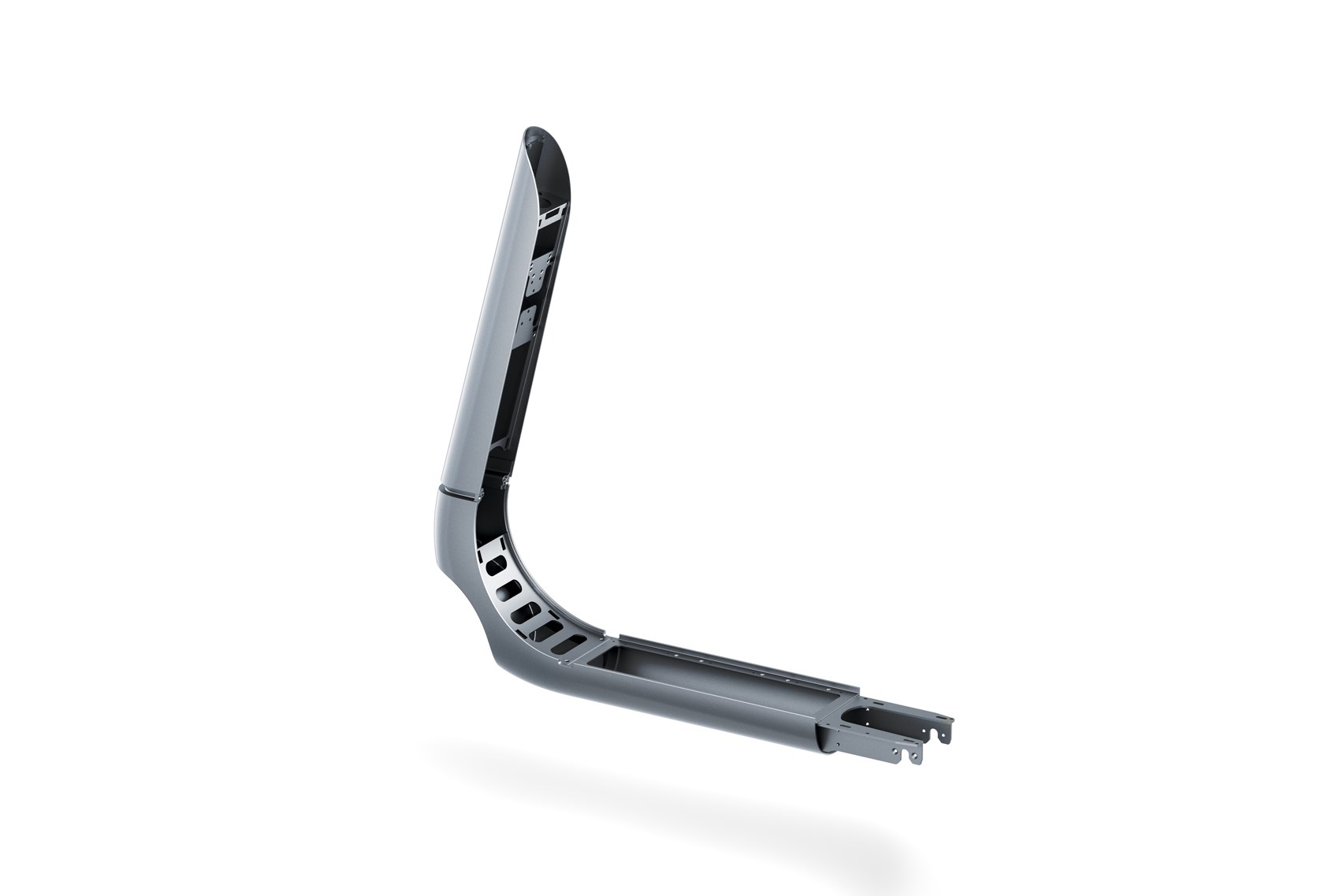 The structure also includes two fold-out hooks with hoops cut into them, which doubles as a safer place to hang a bag or any luggage you have with you as well as a place to loop through a bike lock when you're not using the M (if you're not comfortable just using the in-built kickstand). As well as a bright spotlight up high, the M also features daytime running lights (again, like most modern cars do) front and rear with their own animation when the scooter is turned on – something Bo claims is a world first in the e-scooter world.
Elsewhere, the M features what Bo calls an Airdeck – an elastomer footpad that's specifically designed to lower vibrations while you're on the move and cushion your feet so you can feel comfortable riding it for longer – and has partnered with Mous (a phone case maker) to create a special set of cases for your smartphone that clip onto the scooter. It seems like they've thought of everything.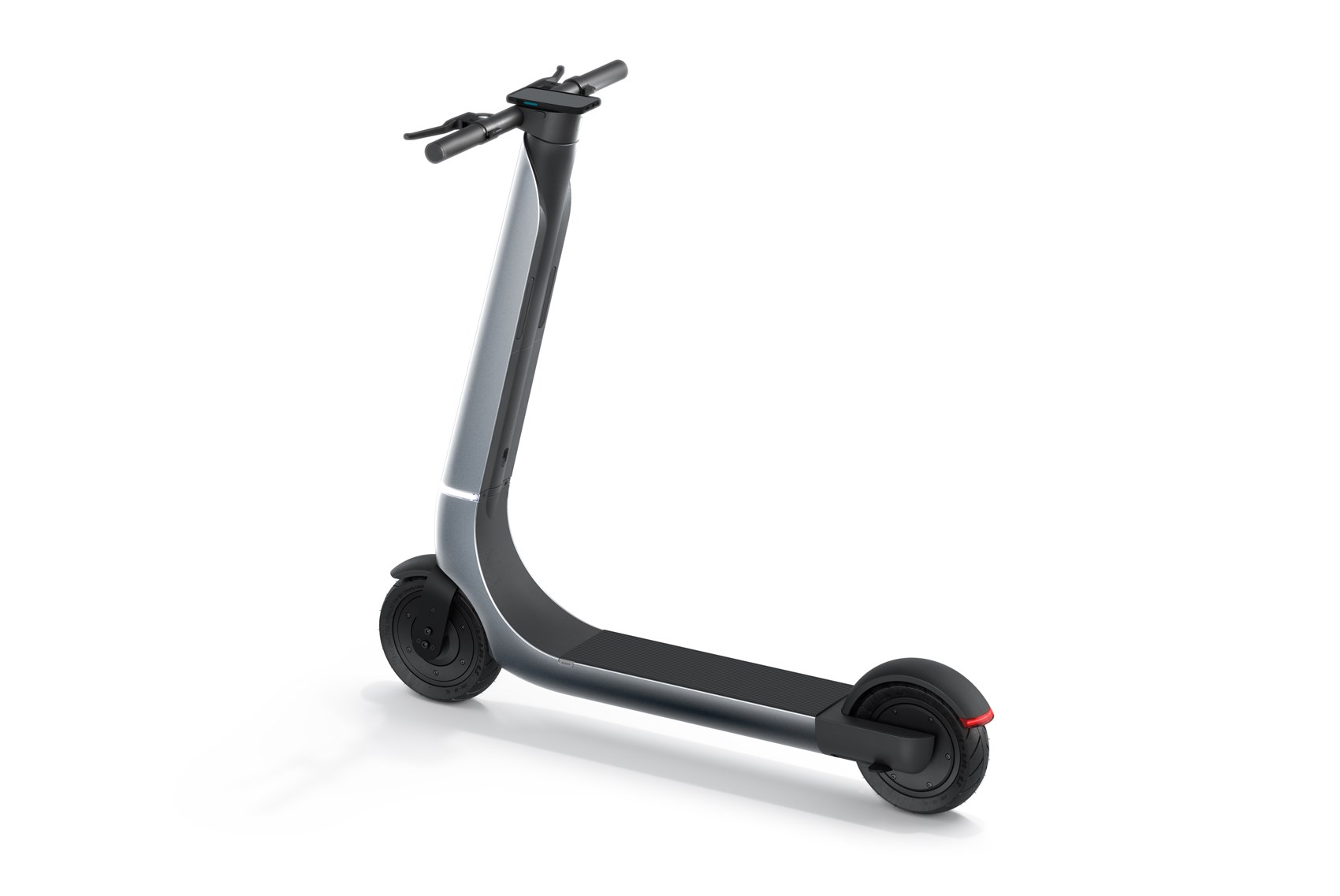 And then there's the steering. 'You'll find that, when people talk about riding e-scooters, they always seem to mention what feels like a white-knuckle ride. It's something that can be really worrying for some people as e-scooters can be quite unstable,' co-founder Oscar Morgan tells us. 'Everything at Bo we've been engineering here and everything we've obsessed about is how to stabilise the ride. That's the USP of Bo, because we're trying to get people who today would commute in a car through a city onto one of these.'
To combat this, Bo has developed something it calls SafeSteer – arguably Bo's pièce de resistance on the M. SafeSteer is essentially a self-centring steering system that is designed to provide extra stability and predictable handling on the move. Perfect, then, for someone like me who's never ridden an e-scooter before this one.
You've never ridden one before?!
Nope. So riding one that claims to be one of the most powerful on the market when it goes on sale in November 2023 sounded a little daunting before we got moving.
But this is where the M lures you in very quickly. After only a short while, it's an e-scooter that's quick to get the hang of and feel comfortable riding. Two years of development work on the motor technology and throttle mapping has resulted in a powerful e-scooter that's remarkably easy to ride on.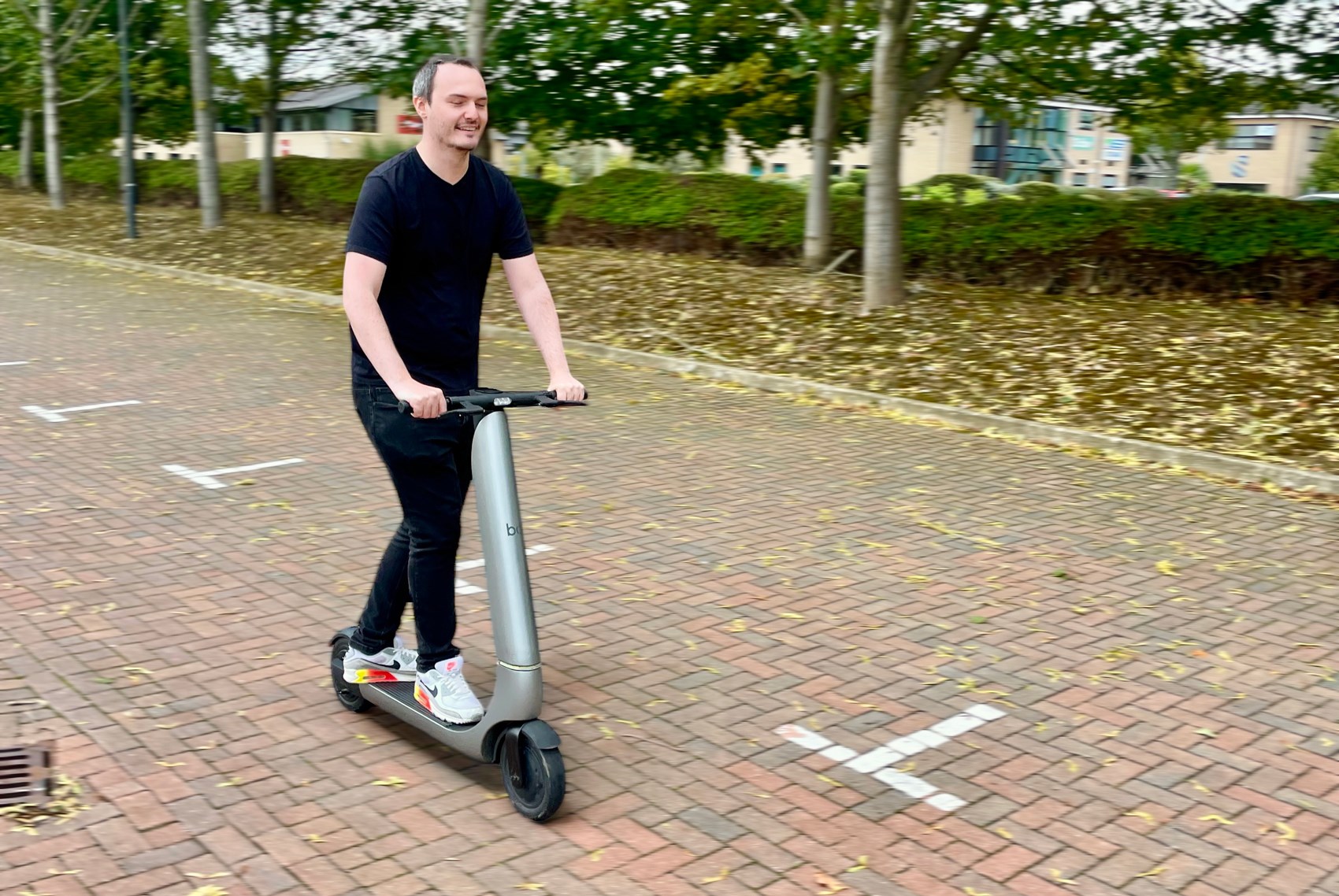 Unlike some other e-scooters, you push off with your feet to wake the M up and the throttle is limited in its power delivery at those lowest of speeds in order to make sure you set off safely and smoothly.
Speaking of the thumb throttle, it can still take a little time to get used to. I can understand why Bo chose this option – a handlebar that twists like a motorcycle to apply power could mean more opportunities for accidental acceleration – but it'll take some time to fully tune into when the throttle mapping deploys the available power. That said, power ramps up the more you push on, and you can really get a hustle on to the point that it actually becomes a bit of a thrill to floor it ­– or, I suppose, thumb it in this case.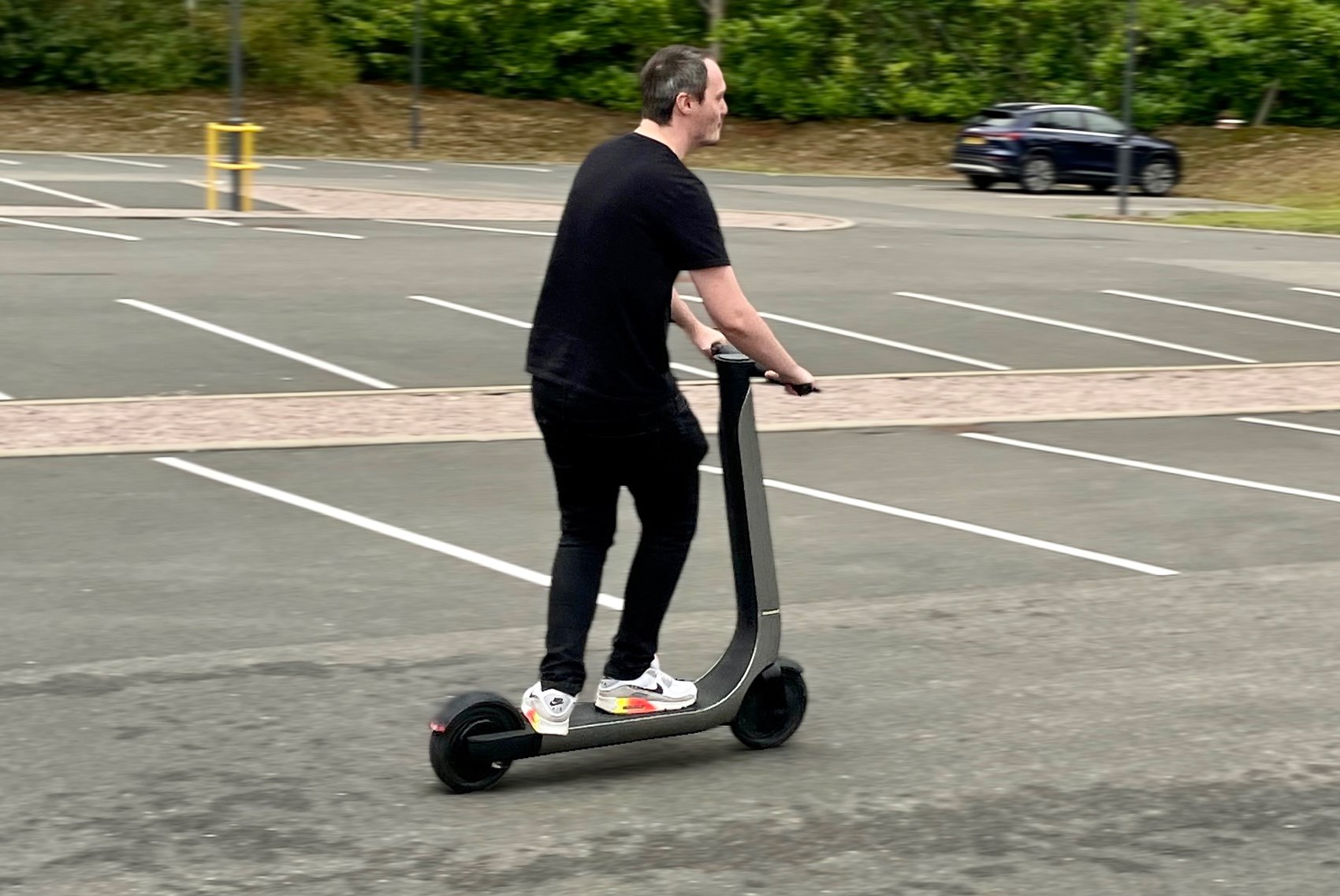 That SafeSteer steering system isn't just a party trick, either. It instils confidence in you early on and communicates to you that you're the one in control – not the scooter – and after some time progresses, you're more willing to tap into the power reserves. It's remarkably kind to beginners.
Sounds like you're having fun, but isn't this all a bit moot if they're illegal in the UK?
Currently, yes – e-scooters are pretty much illegal to run in almost any scenario you can think of: on the road, on the pavement and with or without a driver's licence. You can only ride them on private land in the UK without potentially getting into grief with the plod.
But the UK Government is currently running trials in loads of major towns and cities to assess their feasibility, use patterns and safety concerns in a public setting. The trial only extends to rental services at the moment.
The expectation is that new laws will be introduced within the next year or so that will allow them to be legal in certain situations (albeit requiring you to have a driver's licence), meaning Bo will be at the vanguard for those early UK adopters.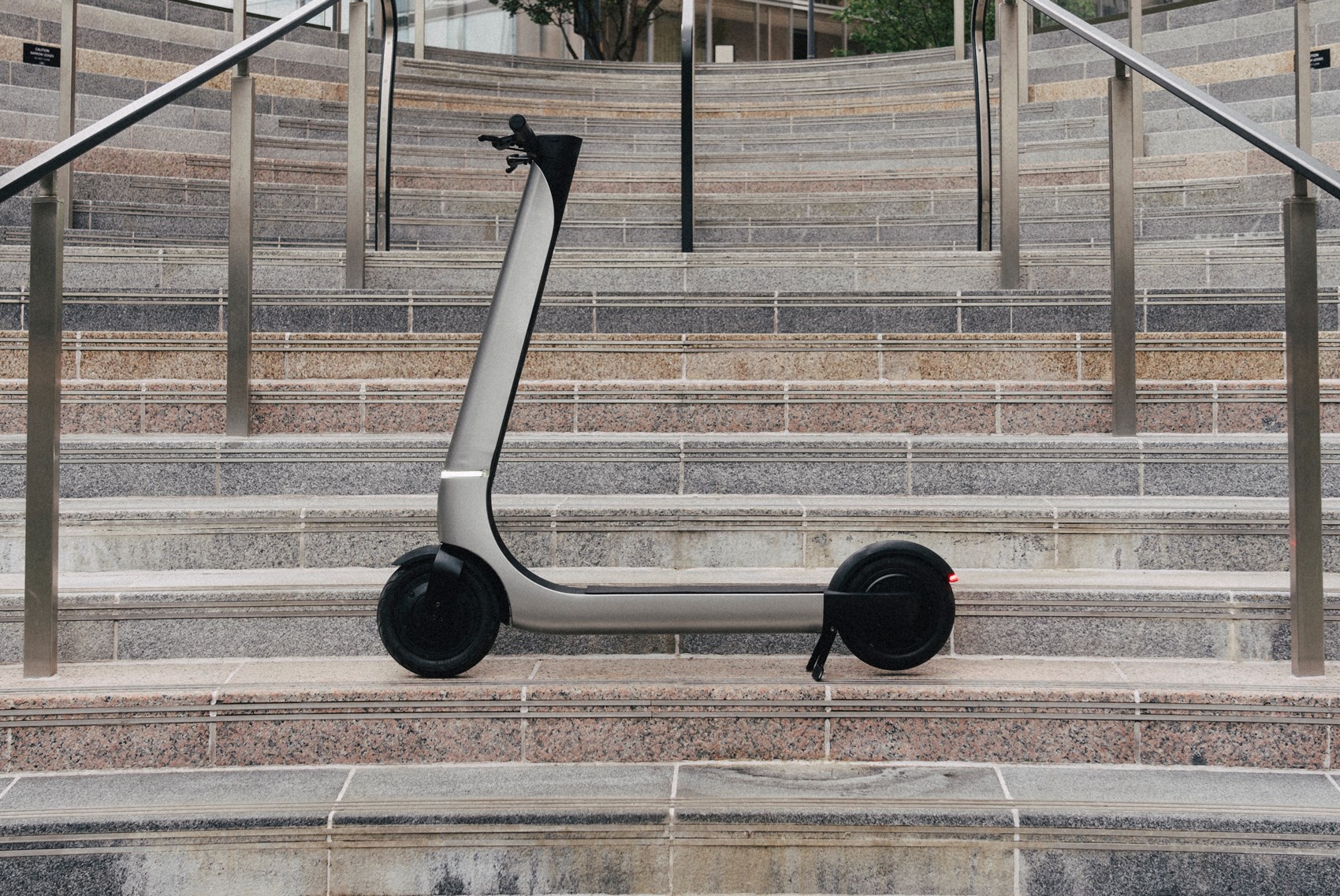 And those early adopters will need to stump up £2249 for the privilege. Morgan acknowledges the M isn't cheap, but points out that its high-end price tag is a 'you get what you pay for' kind of deal: clever engineering, high power and a premum product. The big list of those already on the reservation list certainly aren't deterred either.
Bo M e-scooter prototype: verdict
As first experiences on an e-scooter go, the Bo M is a high watermark. The British-developed e-scooter is controllable, user-friendly and fun to zip around on.
If the aim is to convince petrolheads to use another form of transport where appropriate, we suspect that may still be a little bit of an uphill climb, but the M has a lot to offer. Its solid construction, clever and inobtrusive engineering and power delivery may just convince some that it's a viable alternative.